Established in 1968, Upkar Athletic club is one of the oldest and renowned clubs of Siliguri. It has witnessed the growth of Siliguri from a small town to metro and hence forms one of the heritage cubs of the area, says proudly the Club President, Biren Ghosh.
Upkar Athletic Club hosts and organizes Badminton tournament and have even won few gold and bronze medals in the tournaments.Badminton
being a winter-favored game is liked and played by people of all ages and this club transforms a game into a sport by training the youth in this game. Fun changes into passion and entertainment into career.
Good news for the stronger kids- this club runs a Taekwondo coaching center for the ones who want to be their own protectors. And in today's world it's important especially for girls to know how to protect themselves from the evil-eyed men in the society.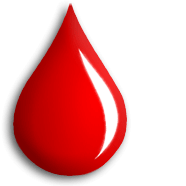 Apart from sports, the club holds blood-donation camps twice a year as told by the club's Secretary,Debu Das. "Give blood, Save life" is a very apt statement but this blood donation actually ownes its credit to clubs like this. Without the initiative of clubs like Upkar Athletic Club, it would not have been possible for the hospitals and blood banks to get blood on time to save the patient's life.